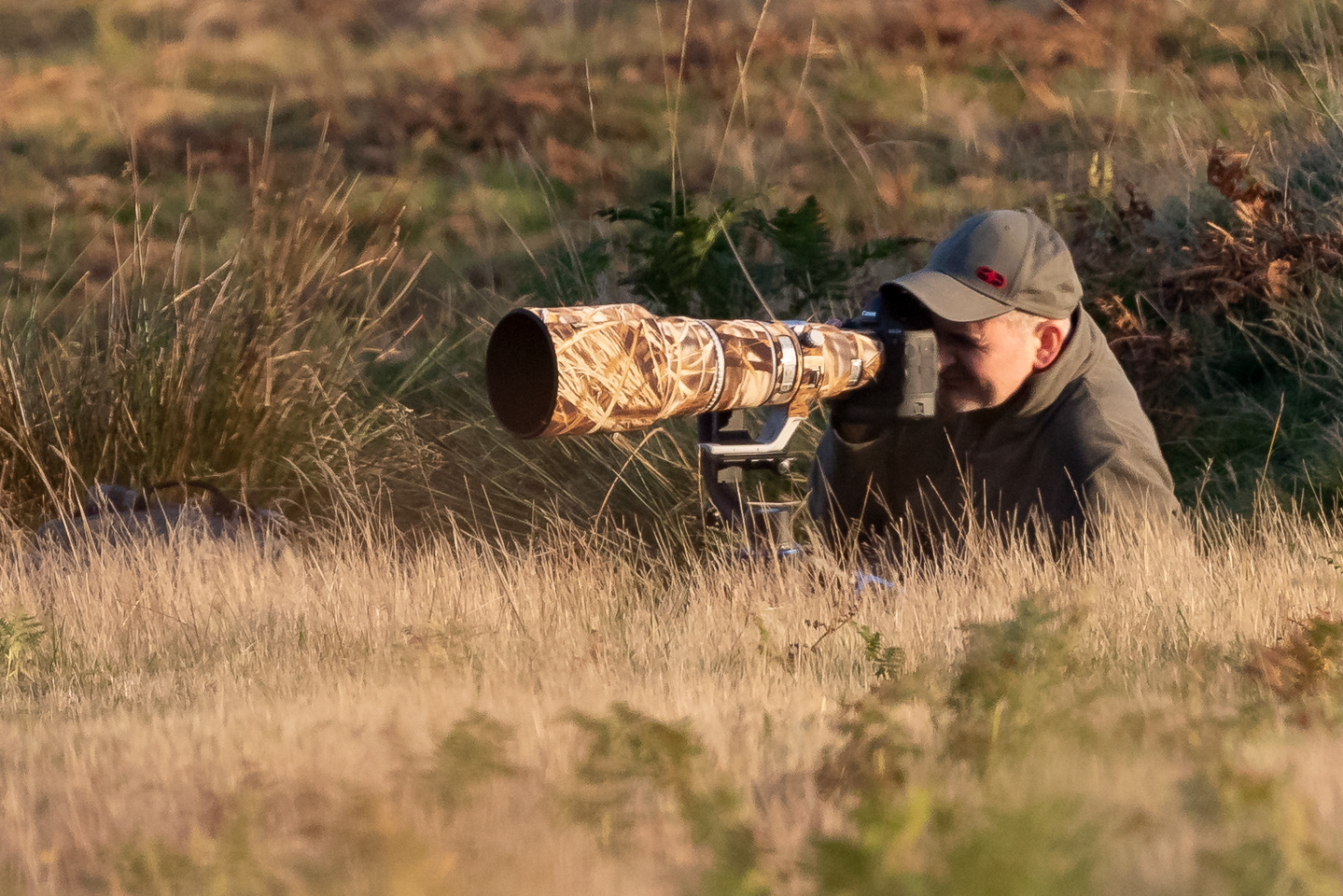 Based in a small rural village in Shropshire, I am an amateur wildlife photographer with a passion for capturing images of British wildlife. 
I consider it an absolute privilege to sit and observe animals in the wild. Immersing myself in the sights, sounds and smells of nature, not only improves my field skills, but also helps to boost my health and wellbeing.
In 2011, I rediscovered photography, with the intention of combining my love of walking with landscape photography, but all that changed in 2014, when my son William had his first DSLR, and quickly decided the prospect of wildlife photography was far more exciting!  Whilst, I've always had a love of wildlife, I'd never seriously tried photographing it, but thanks to William I have become absolutely hooked.
In the first few years I built my experience and portfolio using a combination of 'pay to click' hides and workshops. These experiences have given me the confidence and skills to track, observe and photograph wildlife myself. During the last 12 months, I have been working as a volunteer for Shropshire Wildlife Trust to capture images and video of the wildlife at a local reserve, using trail cameras and a portable pop-up hide. This project has certainly helped to improve my field skills.
Please note, I abide by the Nature Photographers' Code of Practice, which has one hard and fast rule, whose spirit must be observed at all times - "The welfare of the subject is more important than the photograph."
I'm often asked what photography equipment I choose to use and which equipment I would recommend to fellow nature lovers and wildlife photographers, so when I was invited by Amazon to become an Amazon Influencer, this seemed an ideal way to share my recommendations. CLICK HERE to view my Amazon Influencer Page
Please Note: If you purchase any products from Amazon via the links on my influencer page, I will receive a small commission from the sale